5 tips for planning the perfect garden party
27 June 2017
Make the most of the warmer weather by celebrating special occasions outdoors. Even if you don't have anything special to celebrate, follow these five top tips and enjoy the perfect way to spend quality time with family and friends.

Plan ahead

Leaving everything to the last minute is a recipe for certain stress. Instead, plan in advance by choosing your theme, setting the date and getting out the invites.

Make the most of magazines and online blogs for ideas on themes, decorations and food and start making lists. Dig out your party tableware and decorations and work out what you need to buy.

Fresh flowers can make perfect natural decorations in a garden setting, so get them ordered and make sure that you have some entertainment planned, whether it's some music for the adults or games for the children.

Order early

Whether you want fresh flowers or a special occasion cake, make sure you order as early as you can. If you're planning to have food or drink delivered, you should also check out as soon as possible to make sure you get the slot you need.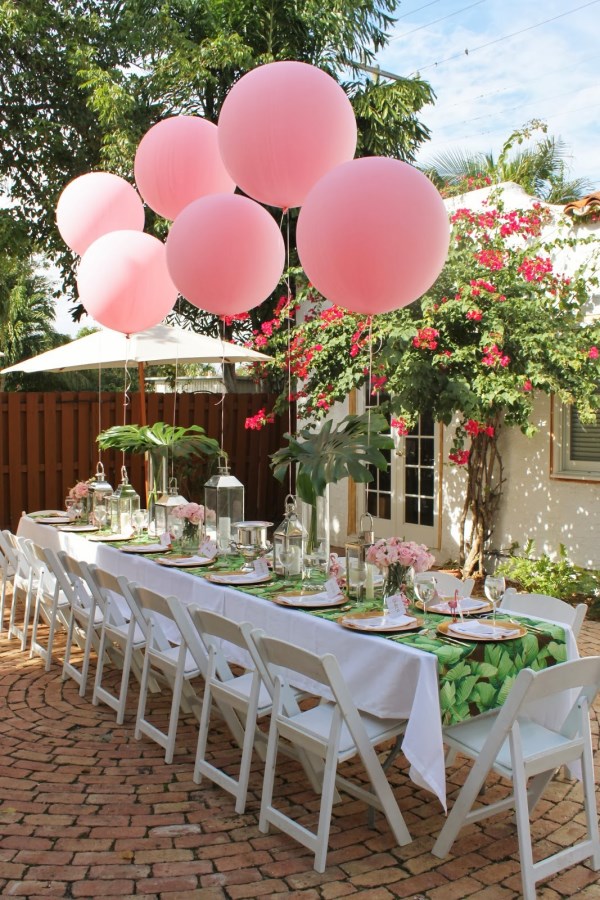 Keep track of numbers

Even if you're going down the informal invitation route, it is vital to keep track of how many people you're expecting on the day. This is vital for enabling you to make sure you have enough of everything, including food, drinks, plates, glasses and seating.

Check the location

You don't want to find yourself frantically weeding on the morning of your party and so make time the weekend before to check out the location and do any tidying necessary. Make sure lawns are mowed, patios are clean and trees are cut back to ensure that they can show off decorations and lights to their best effect.

Don't be afraid to delegate

Most people will be more than happy to help with preparations and are often pleased to be asked. Sharing out the workload can seriously reduce your stress, whether you ask everyone to bring some food, give each person a specific job or simply ask a friend to order the flowers, pick up the drinks or source the music to play on the day.

Designer Flowers By Rodgers can provide you with the perfect flowers for your next garden party. Browse the website today at http://www.rodgerstheflorists.co.uk/.